Join us for
Setbacks in life are unavoidable. We all face them at some point, but each has its own challenges. Health, relationships, careers, grief…the list goes on. This Easter, you're welcome & wanted to join us for powerful worship and an inspiring message as we celebrate the "comebacks" from life's obstacles, and focus our attention on the greatest comeback story ever: the resurrection of Jesus. No matter how lifeless or improbable your situation may seem right now—there is resurrection power for YOU. No one belongs here more than you this Easter!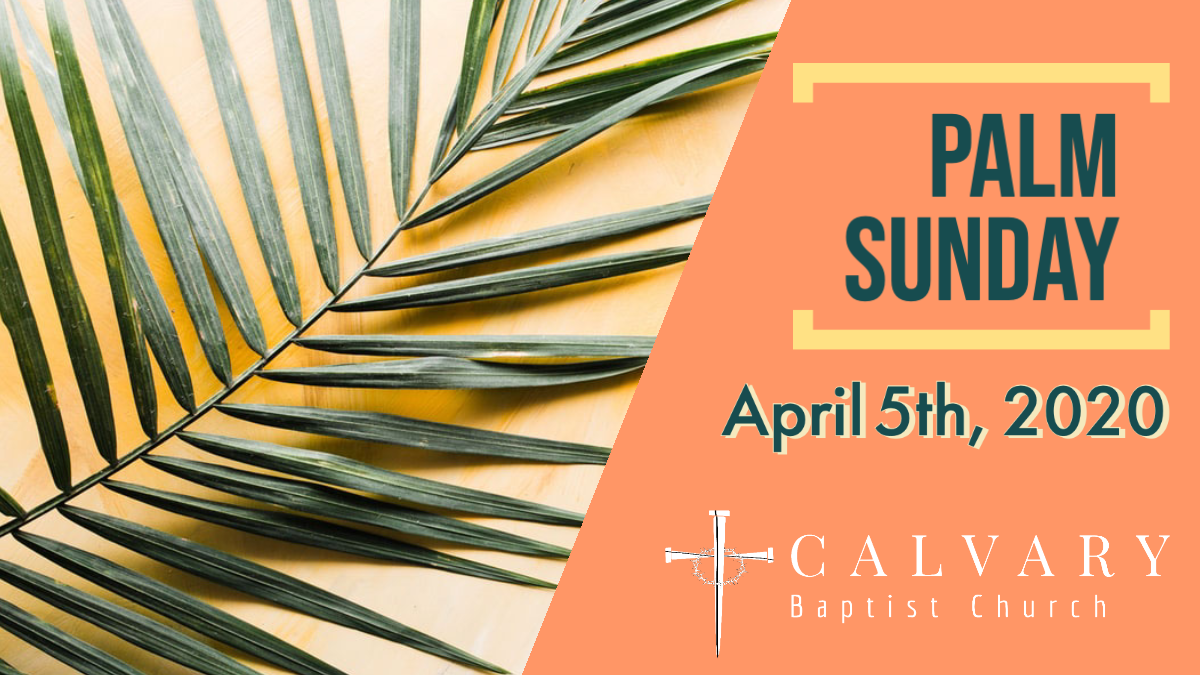 Join us for Palm Sunday as we will mourn the condemnation, crucifixion, and burial of the Son of Man. (Mt. 27:11-66).
Sunday, April 5th, 2020 - Palm Sunday
9:00 AM - Breakfast & Fellowship
9:30 AM - Small Groups
10:45 AM - Palm Sunday Service

Join us for our annual Easter Sunrise Service on Sunday, as we gather for a time of worship, reflection, and message, as the sun rises into the sky on Easter morning. Be sure to stick around after the Sunrise Service for a breakfast and a time of fellowship!

We invite you and your family to celebrate Easter with Calvary! Join us at any of our Easter celebration services for powerful, uplifting worship and a timeless message of hope that we find in the resurrection of our Savior, Jesus. If you've never experienced Easter with Calvary—this is the year!