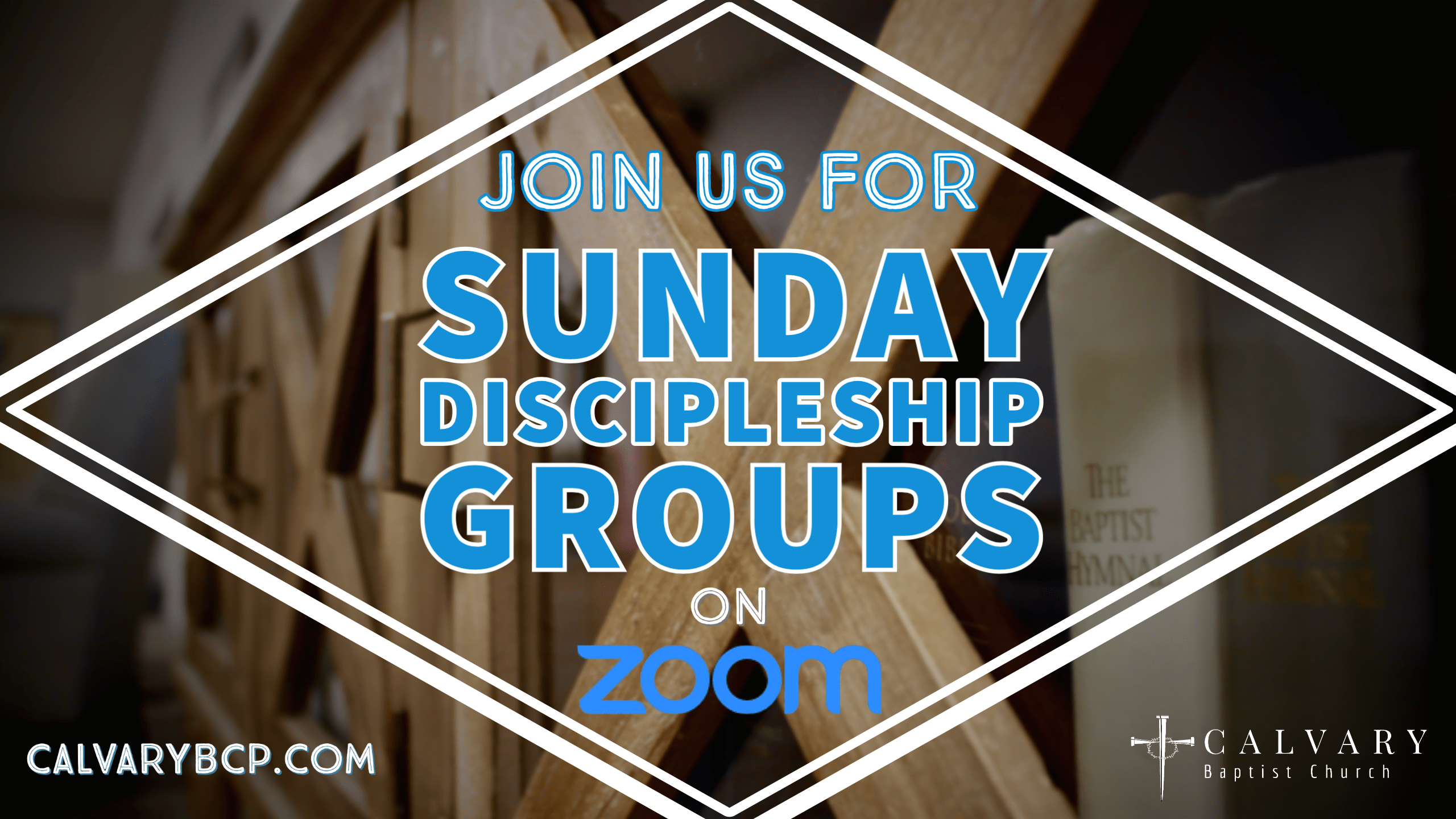 Calvary has moved to virtual Sunday Discipleship Groups via the Zoom app. Zoom is the leader in modern enterprise video communications, with an easy, reliable cloud platform for video and audio conferencing, collaboration, chat, and webinars across mobile devices, desktops, telephones, and room systems. We recommend you download the Zoom app and make an account so on Sunday you can quickly join your group. However, you can also join online. Please see below for meeting information for your group.
Cory & Mandi Morgan - ROGUE
Ray Kellerman - Pathfinders
Jimmy Persons - Trailblazers
Mullet School of Ministry
Prayer Meeting
Our Prayer Meeting will be meeting on Sundays at 5:00 PM via Zoom. Click the button below to join the Zoom meeting. You will be prompted for a meeting ID and password.
Meeting ID: 484 718 2430